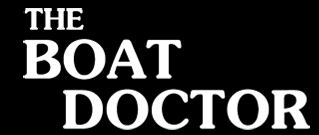 NAME:

PHONE:

EMAIL:

BOAT BRAND:

BOAT SIZE:

MARINA:

NAME OR HULL NUMBER:

© Copyrighted by THE BOAT DOCTOR MN. All Rights Reserved.

Site by ACE Creative Solutions.

DISCLAIMER ** The Boat Doctor Guarantees its workmanship, but is not responsible for vinyl enclosures, plexi -glass windscreens, equipment mounted on to radar arches, hard tops, or pulpits (spotlights, radars, antennas, etc.). Nor is it responsible for acts of nature, i.e. heavy snowfalls, high winds, etc., and or poorly maintained or old boats or boat parts.  If you are concerned about damage to any of these items, please contact us to arrange removal and storage of these items at a nominal fee. If you do not contact us directly we will assume you are responsible. The Boat Doctor cannot accept responsibility for issues arising on painted vessels due to shrink wrapping. The Boat Doctor can not determine how materials on your vessel will react to being in contact with shrink wrap or the shrink wrapping process and will not be responsible for any issues which may arise.

1010 Holcombe Street South

Stillwater, MN 55082

651-436-4490