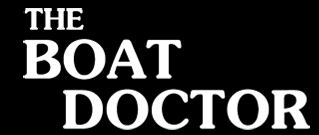 NAME:

NAME OF BOAT:

EMAIL:

PLEASE CHECK THE SERVICES YOU RECEIVED:

The service was done according to schedule.

The price of our services were competitive.

The quality of your services were what you expected it to be.

In general, how satisfied are you with the services provided

by The BOAT DOCTOR?

In the future, how would you improve the services provided

to you by The BOAT DOCTOR?

Is there any other services you wish The BOAT DOCTOR

would provide?

© Copyrighted by THE BOAT DOCTOR MN. All Rights Reserved.

Site by ACE Creative Solutions.

WE WILL APPRECIATE YOUR HONESTY ON THIS SURVEY

SD = Strongly Disagree D = Disagree N = Neutral A = Agree SA = Strongly Agree

  < Not At All --------------------------------- Completely >

1010 Holcombe Street South

Stillwater, MN 55082

651-436-4490